What is flow pack wipes, four-side sealed wipes, three-side sealed wipes?
We are a professional wet wipe maker/company who can do different package for different wipes.
Today we will introduce you what is the difference for flow pack wipes, four-side sealed wipes and three-side sealed wipes.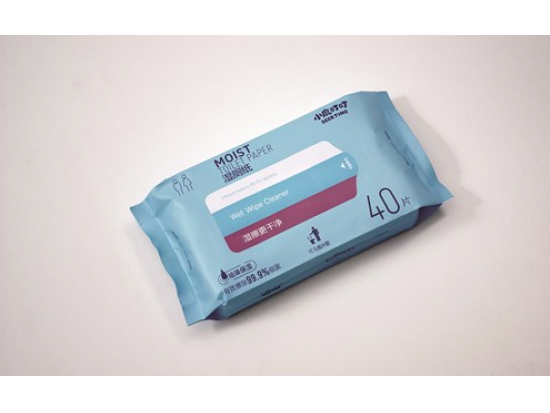 As you know, there is usually 2 kinds of package way for the wet wipes, it is the single packing wet wipes and multi-pack wet wipes.
And the Individually wrapped packing wipe could be classified to four-side sealed wipes and three-side sealed wipes.
The Multi-pack wipes have the flow pack wipe, wallet package bag, canister packing, e.t.c
Usually, we choose the four-side sealed packing for individually wrapped mini wet wipes. This kinds of packing way which is very steady and smooth, It is good for double side printing. We can do different size for this four-side seal wet wipes. Such as 5*5cm, 5*5.7cm,5*7cm,6*8cm,6*8.5cm,6*9cm, 6*10cm, e.t.c
For the Three-side sealed wipes, It is also used for the single package wet wipes. But this kinds of pouch/bag size is a little bigger than the four-side seal packing. Such as airline wet wipes, restaurant cleaning wet wipes, mouth/face/hand wipes.
For flow pack packing way, Usually, we make this flow pack wipes to be multi-pack wipes. Such as 10 wipes/bag, 15 wipes/bag, 20 wipes/bag, 25 wipes/bag,30 wipes/bag, 40 wipes/bag,50 wipes/bag,60 wipes/bag,80 wipes/bag, e.t.c This packing way are widely used for the baby wipes, skincare cleansing and disinfectant wipes, Makeup remover wipes, Kitchen cleaning wipes, bathroom wipes, Office cleaning wipes, screen wipes, Car cleaning wipes, Industrial use wet wipes,e.t.c
If you are looking for a wet wipes manufacturer who can do the private label service, we will be your good choice. No matter what kinds of wet wipe you need, what kinds of packing way you want to do it, we can all requirement as you wanted. Just send us a inquiry to know more details.